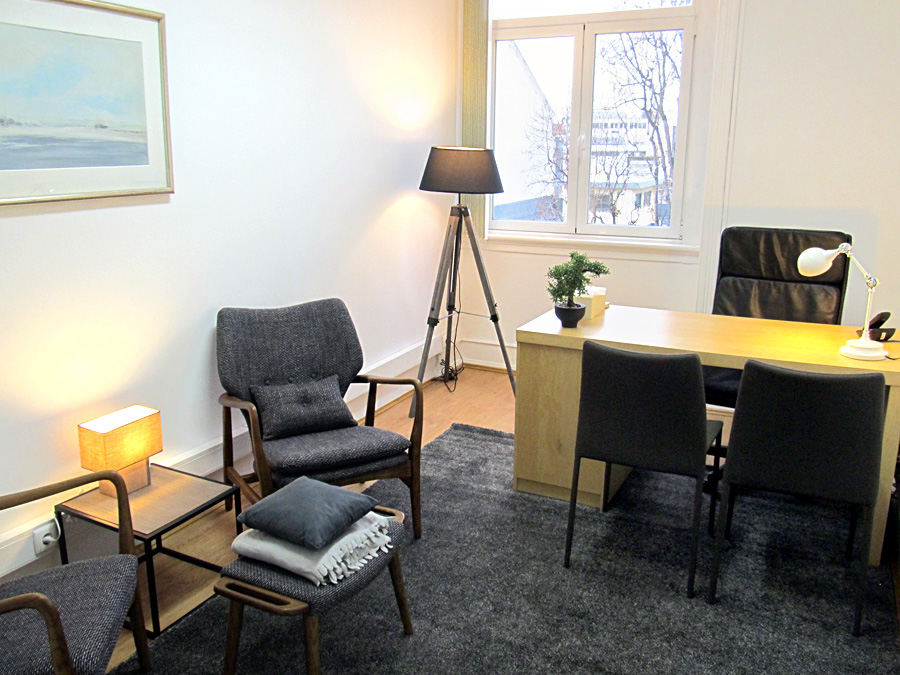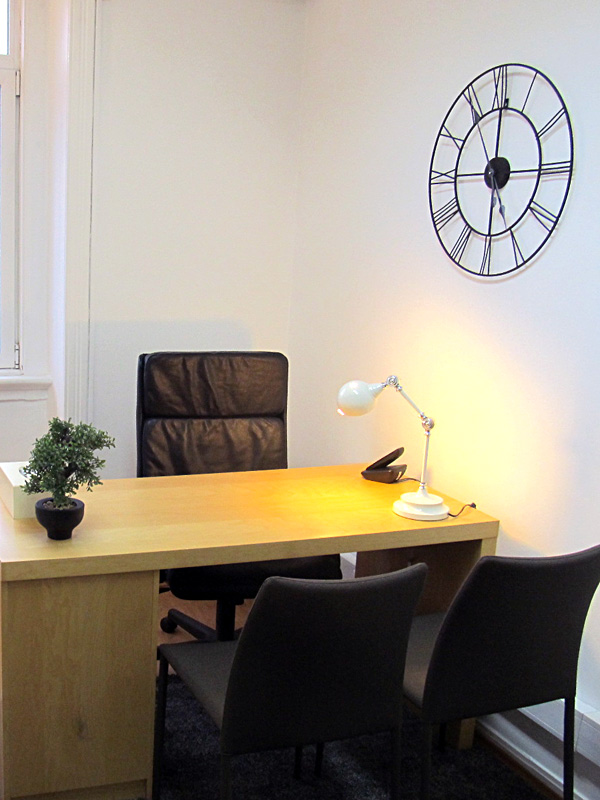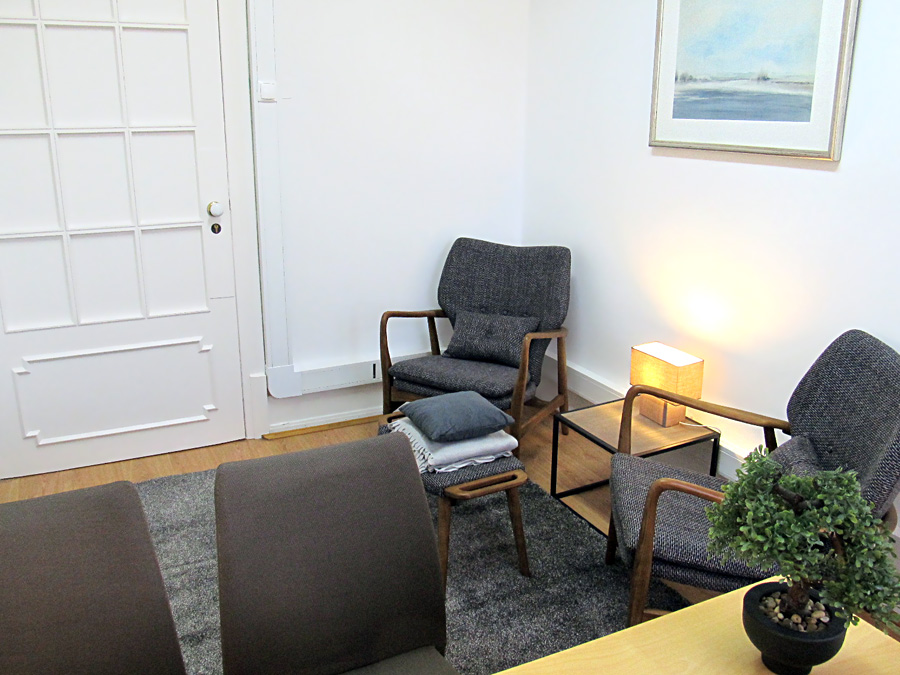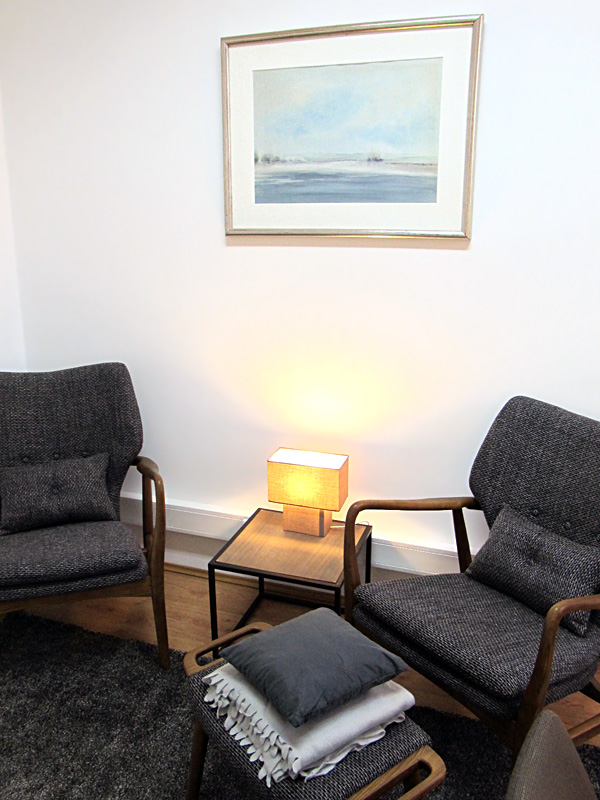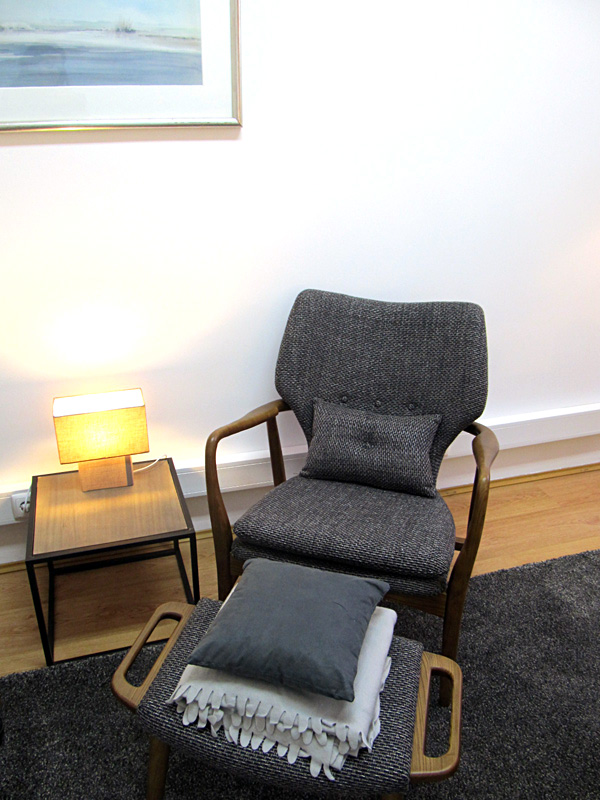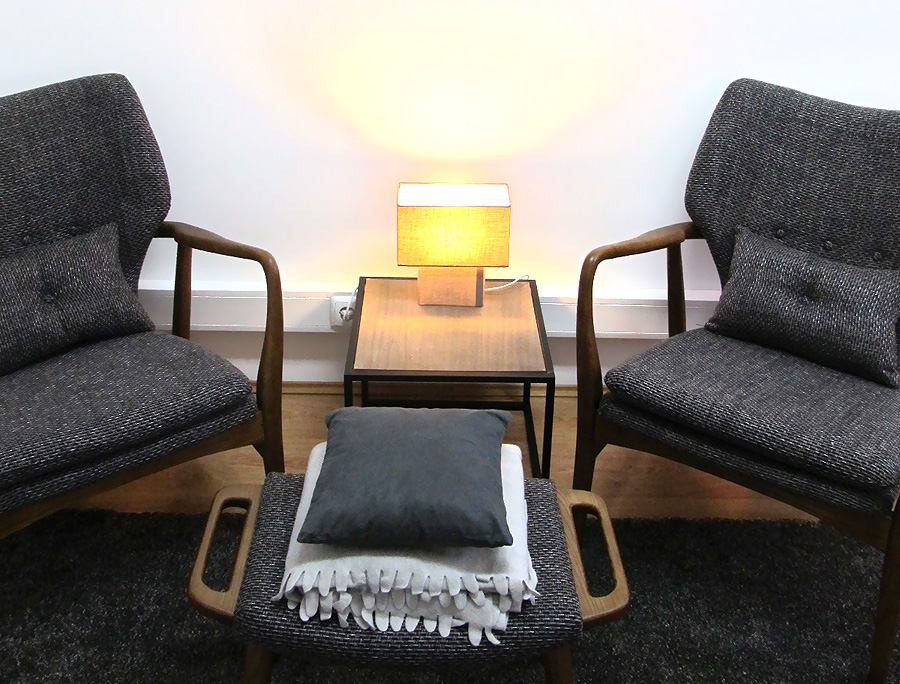 We provide several consulting rooms, fully equiped and with included services.
Consulting room 46
provides the warmth and comfort your patients need.
The large desk allows the attendance of 2 visits and the
environment is suitable for consultations in psychotherapies.
Slots
Monthly fee
1 morning - 08am-01pm
Every week
55,00€ + VAT/month
1 afternoon - 01pm-06pm
Every week
65,00€ + VAT/month
1 night - 6pm-11pm
Every week
65,00€ + VAT/month
1 full day
Every week
140,00€ + VAT/month
1 hour
15,00€ + VAT
Equipment
Desk with executive chair
2 chairs for visits
2 armchairs and stool
Desk lamps
Phone
Air conditioning
Included services
Reception and waiting room
Welcoming of visitors/customers
Wireless Wi-Fi
Access to network printer
You can also hire other services such as agenda management, appointments, notifications by SMS and other complementary services.
(check
pricelist
)
Contact us
or
book a visit
for more information.