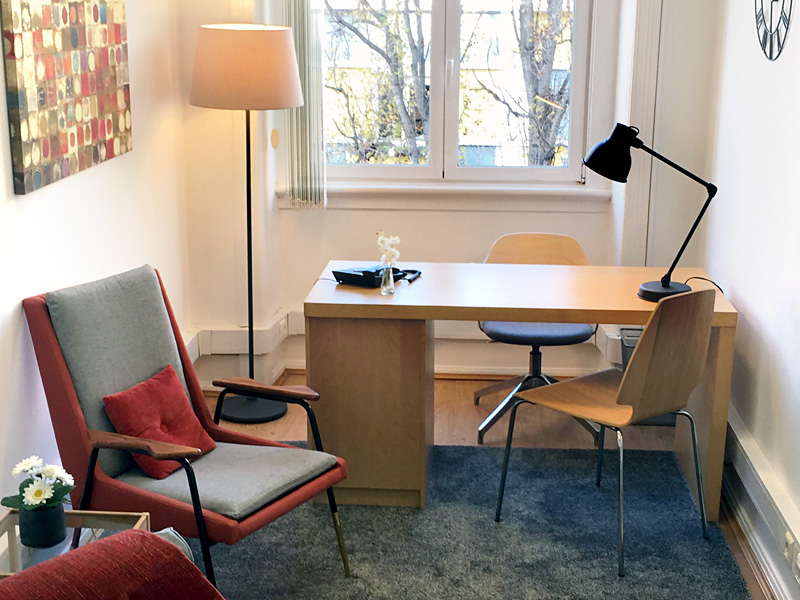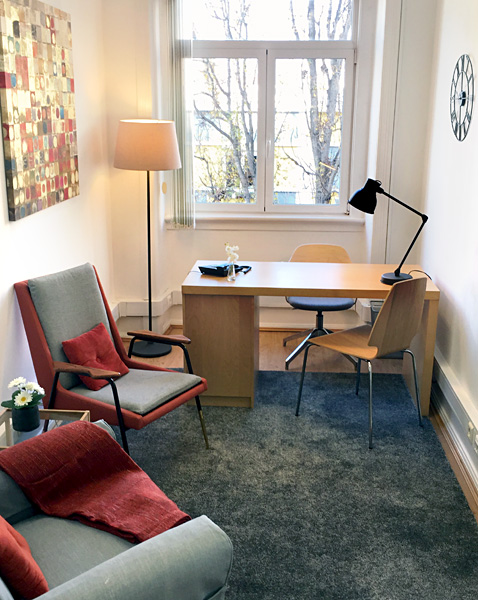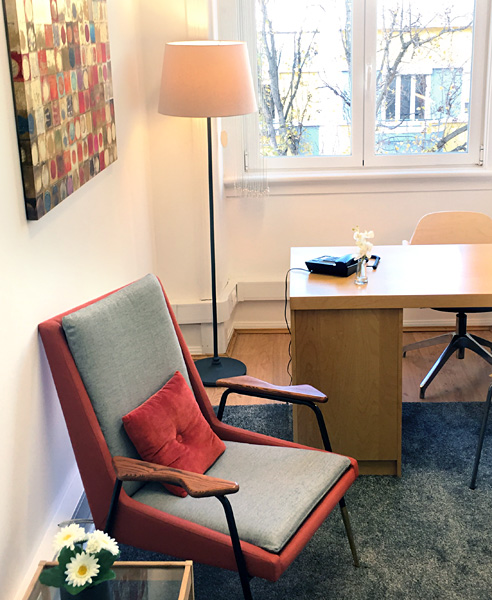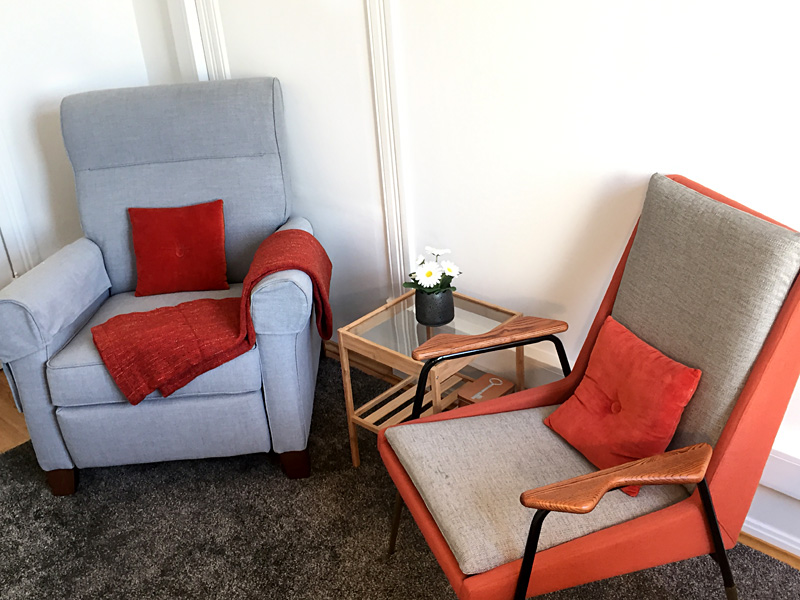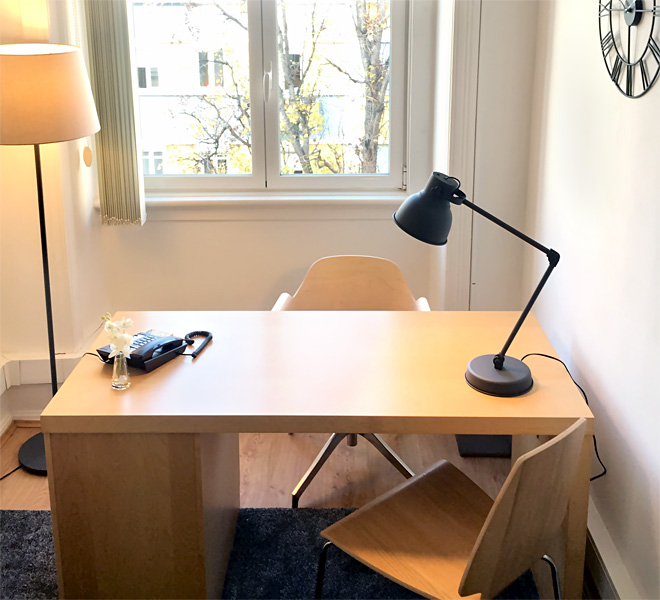 We provide several consulting rooms, fully equiped and with included services.
Consulting Room 35 has the perfect setting for Psychology consultations.
The reclining armchair allows an adequate relaxation for Psychoanalysis or Hypnotherapy.
Slots
Monthly fee
1 morning - 08am-01pm
Every week
55,00€ + VAT/month
1 afternoon - 01pm-06pm
Every week
65,00€ + VAT/month
1 night - 6pm-11pm
Every week
65,00€ + VAT/month
1 full day
Every week
140,00€ + VAT/month
1 hour
15,00€ + VAT
Equipment
Desk with chair
Aditional chair
Reclining armchair
Armchair
Desk lamp
Big lamp
Phone
Air conditioning
Included services
Reception and waiting room
Welcoming of visitors/customers
Wireless Wi-Fi
Access to network printer
You can also hire other services such as agenda management, appointments, notifications by SMS and other complementary services.
(check
pricelist
)
Contact us
or
book a visit
for more information.